Bookish and Not-So-Bookish Thoughts
is a weekly blogging event hosted by
Bookishly Boisterous
. It allows book bloggers (and non-book bloggers) to write about pretty much anything, bookish or otherwise (i.e. share exciting plans for the weekend, rants on things they've encountered during the week, etc)
1. Hello again! I'm planning to do an
Ask Me Anything
event next Friday in case you weren't aware or needed a reminder. If you haven't asked me any questions yet then please feel free to leave me some questions before then, either on this post or on the original request post.
2. I can't believe that we're more than halfway through 2015 and almost halfway through July! So far I've read just over 20 books and my favourite books of the year have been (in roughly the order I read them):
Persuasion by Jane Austen (re-read)
The Adventures and Memoirs of Sherlock Holmes and The Hound of the Baskervilles by Arthur Conan Doyle (re-reads)
A Room with a View by E.M. Forster
The Age of Innocence and Summer by Edith Wharton
The Name of the Wind and The Wise Man's Fear by Patrick Rothfuss
The Talisman Ring and Sylvester (abridged audiobook) by Georgette Heyer
3. I'm re-reading another Sherlock Holmes book at the moment -
The Return of Sherlock Holmes
. This will be my last re-read in the canon as all of the remaining books will be new reads for me.
4. I beamed with joy when I watched this teaser of the Sherlock Christmas Special! And Mrs Hudson's indignation at being treated as a plot device cracked me up! :D
5. The BBC's
Jonathan Strange and Mr Norrell
has ended now and I'm really, really missing it. My Sunday nights seem awfully empty now! The miniseries didn't match the sheer richness and awesomeness of the book and of course I wish they'd done certain things differently but the adaptation was still much better than I was expecting it to be. It was extremely well-made and directed and I thought most of the actors were wonderful and brilliantly cast. My top three favourites were Bertie Carvel, Enzo Cilenti and Charlotte Riley. Carvel is now my favourite to play the Doctor when Peter Capaldi eventually stops playing the character. He'd be
amazing
in the role!
6. Speaking of
Doctor Who
here's the trailer for Series Nine :) I'm excited that Maisie Williams will be guest-starring this series as she was one of the best child actresses that I've ever seen (I say "was" because she's 18 now). On another
Doctor Who
-related note I'm thrilled that Alex Kingston's River Song will be featuring in some of the upcoming Big Finish stories!
7. I've recently finished watching the 2008 BBC adaptation of Charles Dickens'
Little Dorrit
for the first time after hearing some brilliant things about it for ages. I wouldn't call
Little Dorrit
my favourite Dickens story as Arthur Clennam and Amy Dorrit's joint backstory was extremely convoluted and confusing and a couple of the subplots just sort of... fizzled out and didn't really lead to anything. But overall I still really enjoyed this miniseries. It had plenty of mystery and atmosphere, some really engaging and likeable characters and a lovely, heart-warming romance. Claire Foy and Matthew MacFadyen's acting in the miniseries was every bit as great as I'd heard although I have to say that the standout performance for me came from Russell Tovey who gave an absolutely stunning performance as John Chivery! I'm now planning on watching the BBC's
Bleak House
later on in the year.
8. I've been attempting to cook and bake more recently. Last week or the week before I managed to bake a lovely Victoria Sponge Cake (if I do say so myself!) and this week I had a go at a Spaghetti Carbonara. Now that one wasn't as good as I'd hoped. It still tasted nice but the egg yolks ended up scrambling a bit so the look and texture was off. I might start to put up pictures of some of my baking/cooking experiments on these posts every now and again.
9. I was thrilled by the BBC's announcement that they're going to be making a new adaptation of Agatha Christie's
And Then There Were None
this week!
It's to commemorate Agatha Christie's 125th birthday and it will be starring, amongst others, Charles Dance, Aidan Turner, Anna Maxwell Martin and Miranda Richardson! :)
And Then There Were None
is my favourite of Christie's books although that isn't really much to boast about in my case since I've only managed to read about five of her books! I'm now hoping to re-read ATTWN a bit closer to the airdate and I'm planning to start reading more of Christie's works when I eventually finish off the Sherlock Holmes books.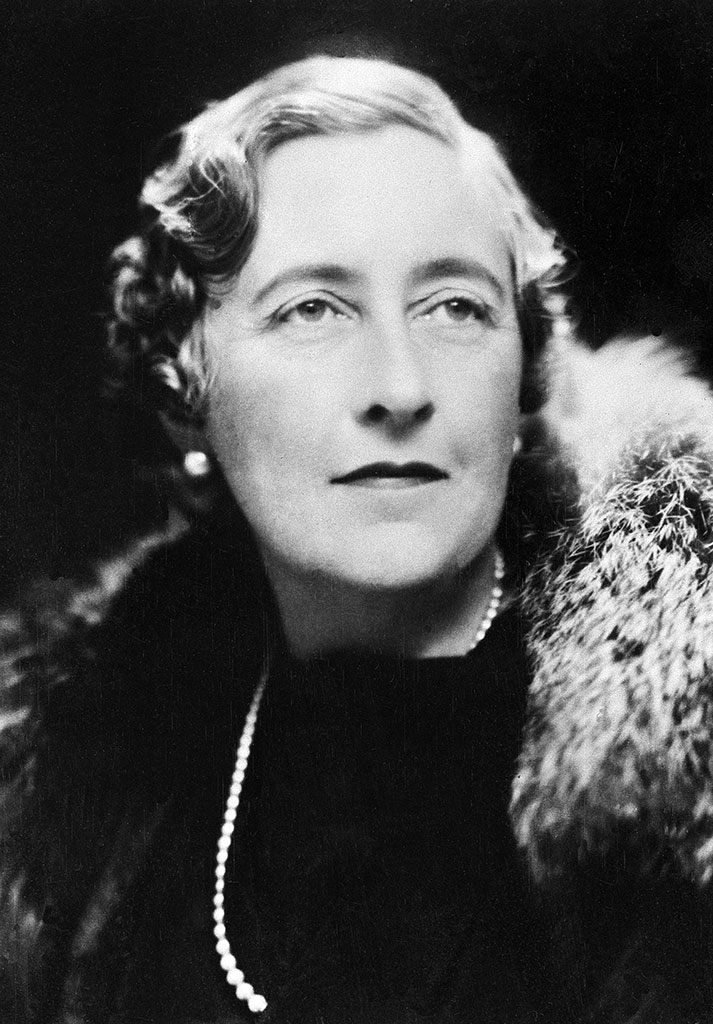 10. I've saved the thing that I'm most excited about for last... I'm planning to meet up with one of my blogger friends soon! :D It's my friend Samara who's coming over to England to see Benedict Cumberbatch's
Hamlet
this summer - I know right?! - and we're trying to arrange a meet-up while she's here.
YAY!